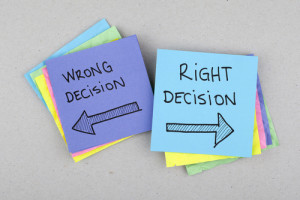 If your employer is considering making redundancies, they may offer you a settlement agreement as an alternative. Is that reasonable? Which should you accept?
In this article, I'll explain why your employer may prefer you to agree a settlement agreement and how you can decide which to accept.
A settlement agreement is an easier way to end someone's employment
Where an employer finds itself in a redundancy situation, they need to follow a fair procedure before deciding who to make redundant.
This procedure may need to include:
identifying a pool of people at risk of redundancy
applying fair selection criteria
consulting with employees
explaining the reasons for the redundancies
exploring whether there are alternatives
considering whether the staff could be re-deployed to another job role
giving employees the opportunity to appeal against their redundant
This can be a burden for employers, both in terms of time, administration and morale.
Sometimes, the employer will offer staff a settlement agreement as an alternative to going through that procedure.
The effect of the settlement agreement is usually that the employee waives any right to go through a fair redundancy procedure in exchange for an enhanced redundancy payment. It's a win-win. The employee gets more money and the employer can spend more time on running the business.
Should you accept the redundancy or the settlement agreement?
If you feel you're likely to be made redundant anyway, it may well be a good option to accept the settlement agreement. You receive more money and you may be able to negotiate a good reference as well. Your employer will probably pay your legal costs too.
However, if you feel you're being treated unfairly or that you shouldn't be made redundant, then you may prefer to refuse the settlement agreement and go through the redundancy procedure instead. If you are subsequently made redundant then you will still have the right to claim compensation for unfair dismissal.
You should take legal advice from an employment solicitor before making a decision. You don't want to be in a position where you've given up the opportunity to accept a higher payment, only to find that you're made redundant with no prospect of claiming compensation.
Contact us for free advice about your settlement agreement
If you've received a settlement agreement and you'd like to find out more about what to do, contact us for a free consultation.
We advise clients throughout the UK. Call us now for a free consultation.
From a landline: 0800 531 6050
From a mobile: 0330 333 6050
Alternatively, complete the form below and we'll contact you.