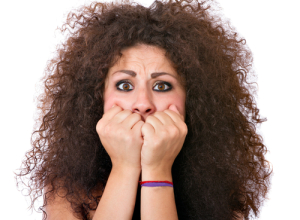 So, your employer has proposed a settlement agreement . . . what next?
If you're happy with what you're being offered, that's great. Go ahead and accept it.
But what if you want a bit more? Is there scope for negotiation? And if there is, how do you go about doing it?
It can feel a bit daunting, so here are a few tips for nervous employees who want to negotiate the best possible settlement agreement.
Be Prepared for the Negotiation
Before entering into settlement discussions with your employer, take a bit of time to prepare. Think about what you want to achieve and how you're going to go about it. Here are a few things to think about in advance.
Think about your best case scenario
Be an idealist for a moment!
Think about what you'd really be happy with in this settlement agreement. What's most important to you? What are the 'nice-to-have's?
Now consider your worst case scenario
What's the least that you'd settle for?
Deciding your bottom limit is important as it ensures you're not a pushover!
What is high value to you that may be low value to your employer (and vice versa)?
There are some things that may be really important to you that won't cost your employer anything. An obvious example is a reference. A settlement agreement is a really good opportunity to negotiate a fantastic reference. You could even write it yourself and ask your employer to endorse it! It will really help you and won't cost your employer a penny!
Similarly, there may be some things that are crucial for your employer that you're not too bothered about. For instance, employers usually like to keep termination payments confidential. As part of the settlement agreement, you can agree not to breathe a word about the deal to anyone. Most employees are happy with that.
Which strategy should you adopt?
When negotiating a settlement agreement, there are two alternative strategies available to you.
1. The strict legal approach
This may be sensible where your employer is offering you far less than you would be awarded in an employment tribunal.
Essentially, you're saying to your employer, "Unless you pay me more money, I'm taking you to a tribunal!"
This is a hostile approach which may be appropriate where, for example:
your employer has acted unfairly or unreasonably
the relationship has already broken down
you are seriously considering legal proceedings.
If you want to approach the negotiations in this way, you're probably better off doing so through an employment solicitor who can put your case across strongly.
2. Goodwill
Sometimes a gentler approach can yield better rewards. You may be better off asking for an improved settlement agreement without appealing to your legal entitlements.
This is much more amicable and can often be more effective, especially where:
your employer is already offering you more than you're entitled to under employment law
you've enjoyed a good relationship with your employer
both parties are keen to preserve that relationship.
You may be better off negotiating directly with your employer, rather than through a solicitor, if you're appealing to their goodwill.
Whichever approach you take, what is your employer's incentive to improve the settlement agreement for you?
This is one of the most important issues you should consider in the negotiation.
If you're taking the strict legal approach, consider why your employer should pay you more? What will you do if they don't pay you more?
In a settlement agreement, you're giving up your right to bring any kind of claim against your employer. So what is the value of those rights? Has your employer breached employment law in a way that would entitle you to bring a claim? How likely is it that a claim would succeed? And how much money would you get if you were successful?
A very rough guideline is to multiply the prospects of success by the amount you'd recover. For example if you've got a 70% chance of recovering £10,000, a settlement of £7,000 would seem reasonable.
You may want to have a look at this blog to find out the types of payments you can expect.
Ask for a protected conversation
Employment law changed in 2013 to allow employers and employees to have 'off the record' settlement discussions. This kind of meeting is known as a protected conversation.
A protected conversation allows both you and your employer to discuss freely without the risk of your words being used against you. It is usually more relaxed and informal than a disciplinary hearing or performance review
You may find it helpful to let your employer know that you would like a protected conversation. This signals a willingness to be reasonable and is likely to oil the wheels of negotiation.
You may find it helpful to read the ACAS Code of Practice on Settlement Agreements, which contains some useful information about protected conversations.
Listen to your employer
A good negotiator will put themselves into the shoes of the other party.
Ask open questions
Instead of launching into an argument, ask a few questions to find out what your employer really wants to achieve. What are their priorities?
For example, if your employer has proposed a termination date of the 30th November and you'd prefer to finish sooner, ask why they want you to finish on that date. What are the factors that prevent them you from finishing sooner?
By approaching your employer in this way, you can work out what their motivations are and decide how best to approach the negotiation.
Paraphrase their words back to them
Make sure you've understood your employer fully. Recap what they've said, so they know you're listening and taking them seriously.
Begin the negotiation
Having done the preparation, thought it through and listened to your employer, you're now ready to make an offer.
Use anchors
Anchors are parameters that set the frame of reference for the rest of the conversation.
Pick a figure that you want but is still sensible. If you ask for too much, you come across as naiive or unreasonable.
But still make sure it's your best offer.
Now be quiet!
Silence can be a great weapon in any negotiation. Don't over-explain what you want. By remaining quiet, you come across as much more confident.
Be reasonable
Listen to how your employer responds. Is there room for maneuver?
What are you willing to concede on for the sake of reaching a settlement?
Make every effort to reach a deal on the settlement agreement
There are several advantages to reaching a settlement agreement, particularly if the alternative is employment tribunal proceedings. Take a look at this blog if you don't believe me!
Agree next steps . . .
It's usually the job of the employer to draft the settlement agreement once terms have been agreed in principle but you may want to email your employer just to re-state what has been agreed. This can help avoid confusion at a later date.
Free Consultation About Your Settlement Agreement
If you have received a settlement agreement, you will need to make sure you receive legal advice on it.
We advise clients throughout the UK. Call us now for a free consultation.
From a landline: 0800 531 6050
From a mobile: 0330 333 6050
Alternatively, complete the form below and we'll contact you.
Contact Us for a Free Consultation
If you would like a free consultation about your settlement agreement, complete the form below and we'll give you a call.