Have you been offered a settlement agreement by your employer? If so, you'll want to make sure you get a great deal.
Have a look at the tips below to maximise your prospects of getting the best possible settlement agreement.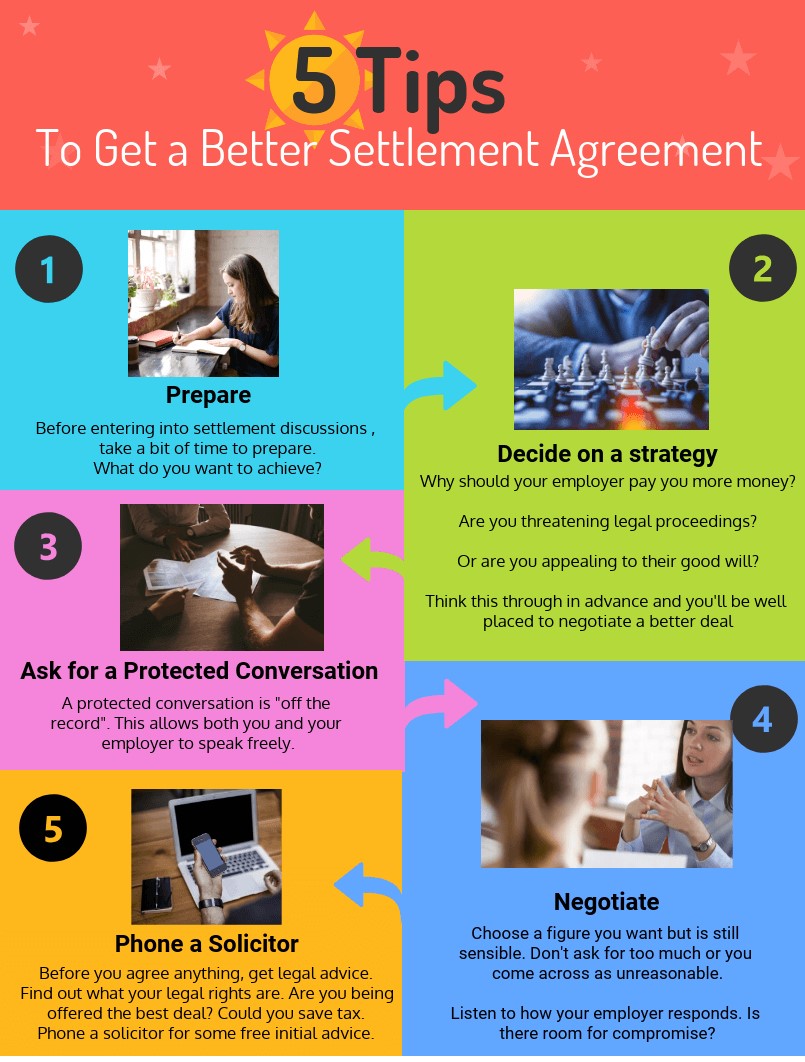 This infographic is based on an original article called 'Negotiating a Settlement Agreement – The Nervous Employee's Guide'.
Free Consultation About Your Settlement Agreement
If you have received a settlement agreement, you will need to make sure you receive legal advice on it.
We advise clients throughout the UK. Call us now for a free consultation.
From a landline: 0800 531 6050
From a mobile: 0330 333 6050
Alternatively, complete the form below and we'll contact you.
Contact Us for a Free Consultation
If you would like a free consultation about your settlement agreement, complete the form below and we'll give you a call.