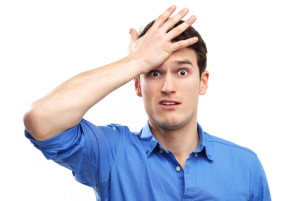 If you've been offered a settlement agreement, you may be wondering if it's negotiable.
Often an employer makes a  settlement offer expecting you to come back and make a counter-offer. However, there are a few pitfalls to avoid if you do negotiate.
In this article, I advise on the mistakes employees make when negotiating their settlement agreement and some tips on how to avoid them.
(If you're happy with everything you're being offered, there's no need to read this blog. Read this one instead.)
1. Not Preparing
If your employer calls you into a room, sits you down and offers you a settlement agreement, they may want a response straight away. Our advice is that you ask for a few days to think about it. This gives you time to think about what you've been offered and prepare a response. It also means you take legal advice.
The ACAS Code of Practice on Settlement Agreements recommends that employers give an employee at least ten days to consider a settlement offer. Although this isn't actually required by employment law, it is something that all employers should take into account.
When preparing a response, take some time to think about what you really want in the settlement agreement. Give careful thought to the best case scenario in a settlement agreement.
At the same time, think about your worst case scenario. What's your bottom line? If you're able to answer these questions, you'll be much better placed to begin negotiating with your employer.
However, you must give some thought as to why your employer should accept any requests you make. This brings me to the next mistake that employees often make . . .
2. Failing to consider what incentive the employer has for improving the settlement agreement
Why should your employer give you more? Why should they pay you what you're asking for?
Most employers won't want to give you any more than they have to. You need to consider what incentive your employer has to pay you more money.
For example, it may be that, if you refuse the settlement agreement, you could claim compensation in an Employment Tribunal. The incentive for your employer to pay you more money is that, in return, you will agree not to pursue any claim.
Sometimes, the settlement agreement may be negotiable even though your employer has not broken any employment law. There may not be any commercial incentive for your employer to pay you more money but they genuinely want to be helpful to you and show gratitude for your hard work.
Which leads nicely to the next mistake that employees make . . .
3. Destroying good will
In some circumstances, you may not have any commercial or legal leverage to persuade your employer to pay you more money.
This is most likely to be the case where there's a genuine redundancy situation and the employer has no real choice but to terminate your employment.
However, it may be that you can negotiate with your employer to pay you more money on the basis of good will.
Your grounds for negotiation may be factors that an Employment Tribunal would not take into account. This may include:
The fact that you've contributed a lot to the business
The difficult situation that you will be in as a result of losing your job
The sacrifices that you have made in your personal life to benefit the company
This approach often works better with smaller employers where there's a family feel to the business. If however, you don't have this kind of relationship with your employer, you can still rely on your legal rights. But do you know what your rights are?
This brings me nicely to the fourth mistake employees make . . .
4. Going it alone without a solicitor
Many employees will try to negotiate their settlement agreement before getting legal advice.
Although the law requires you to get independent legal advice at the point of signing, if you've already reached an agreement in principle with your employer, it will be much more difficult to improve the settlement agreement at a later date.
We recommend that, instead of doing the negotiation yourself, you ask your solicitor to help you.
Many law firms offer a free initial consultation on a settlement agreement and you should take advantage of that.
Your solicitor will be able to advise you on factors such as:
The amount of compensation you should be entitled to in the settlement agreement
The most cost-effective way of drafting the settlement agreement to avoid having to pay tax unnecessarily
Whether you have any prospect of a Tribunal Claim against your employer and what the value of that claim would be
You will receive advice, not only on the financial amount offered in the settlement agreement, but also other benefits you may be able to achieve.
And that leads nicely into the final mistake that employees make in their settlement agreement . . .
5. Focusing entirely on the amount of money in the settlement agreement
In many cases, the most significant aspect of a settlement agreement is the termination payment. The amount of money you receive is clearly going to be important, particularly if your employment is coming to an end.
However, there are other factors that you should take into account when negotiating.
For example, a settlement agreement is a good opportunity to agree a fantastic reference with your employer. Even if your employer is unable or unwilling to pay you any more money, it won't cost them anything to provide you with a positive reference. This can be annexed to the agreement to ensure that it becomes a legal duty on your employer to provide it.
If your employment contract contains clauses that prevent you from working for a competitor or dealing with your employer's customers. You may want to ask for a clause in the settlement agreement that releases you from those restrictions. This will help you in your search for alternative employment.
Some employers provide outplacement support. This usually consists of guidance with finding another job, assistance with preparing a CV and help with interviews. The aim is to prepare you for the job market. You may want to ask your employer to include this as part of the agreement.
Other benefits you could ask for may include:
Keeping your mobile phone or at least having the number ported over
Being allowed to continue using your company car for a certain period
Agreeing an announcement that will be made to your former colleagues when they're notified that you're leaving
Would You Like a Free Consultation About Your Settlement Agreement?
If you've received a settlement agreement, you'll need to make sure you receive legal advice on it.
We advise clients throughout the UK. Call us now for a free consultation.
From a landline: 0800 531 6050
From a mobile: 0330 333 6050
Alternatively, complete the form below and we'll contact you.
Contact Us for a Free Consultation
If you would like a free consultation about your settlement agreement, complete the form below and we'll give you a call.