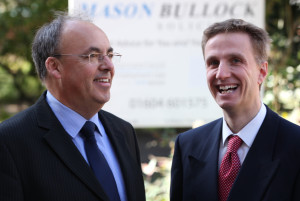 If you run a business, you'll need to make sure you have a solicitor on board who can guide you through all the legal issues. Contact us for a free consultation.
At Mason Bullock Solicitors, we help you by
finding out about your business
learning what's important to you
discussing your needs.
This means that we can provide you with the best possible solution.
We can advise you on everything from:
starting-up to selling your business
recruiting staff to dismissing them fairly
commercial property to claims and litigation
drafting terms of business to making sure you get paid.
Click on the links below to find out more about the services we offer:
If you need help with any business related matter, call us now for a free consultation or complete the form below and we'll call you.